Kabin figure | Secretary of Altay District Committee awarded the Lifetime Achievement trophy to Shan Zhaojian, senior consultant of Kabin skiing
---
---
   On April 28, Zhang Yan, the secretary of the Altay Prefecture Committee, presented Shan Zhaojian (hereinafter referred to as "Shan Lao") with the Lifetime Achievement Award trophy at the Altay Winter Tourism Summary and Commendation and Summer Tourism Mobilization Conference. The two people raised the trophy together, and there was warm applause from the audience.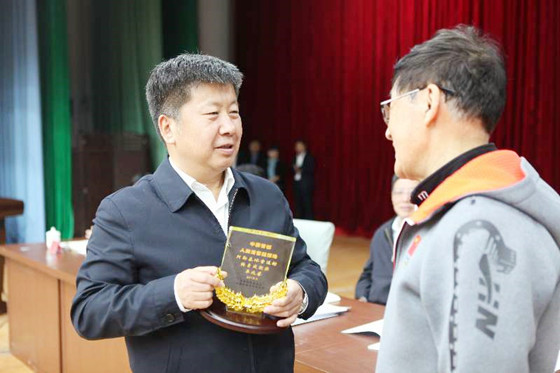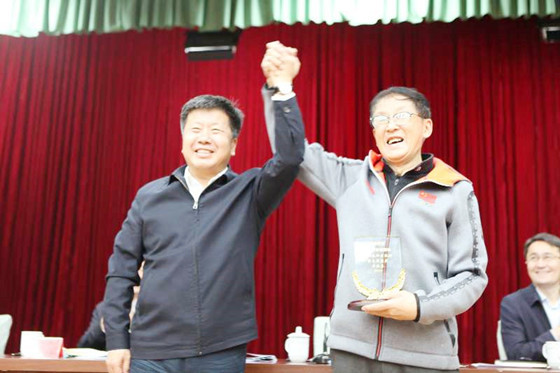 "This is our sincere thanks and high respect from Altai to Mr. Shan!"
Shan Zhaojian, a senior consultant of Cabin skiing, is the first generation of Chinese skiers, the father of Chinese skiing, and the first research expert to put forward and establish the theory that "Xinjiang Altay is the origin of human skiing". In 2015, Xinjiang Altay was recognized internationally as the earliest origin of human skiing.
In order to help promote the ancient culture of Altay, the old man and the old man jointly published books with Kapin Ski, and jointly organized the "Beijing. Kapin Cup" ancient ski competition with Altay Municipal Government, and planned to restore and record the ancient culture of Altay in the form of documentary, so that more media and snow friends could understand Altay and the ancient fur ski culture.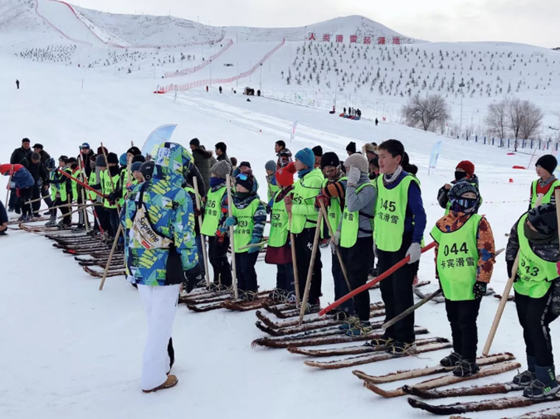 Photo of the fur snowboard competition sponsored by Cabin Ski
  Shan Zhaojian said in his acceptance speech, "Thank the Altai people for creating history. They created the ski culture more than 10000 years ago. We should be proud of this and jointly carry forward this world ski cultural heritage. Today, I am very kind to stand on the Altai ski origin to receive this trophy. Thank the Altai ancestors for inventing the earliest ski, so that we can enjoy the opportunity and happiness of inheritance today!"
Shan Zhaojian has come to Altay five times in succession. At the age of 81 this year, he is hale and hearty. "I will take this award as the driving force, and never fail to live up to the expectations of the Altay people. I am an old man, and I am ambitious!" Shan Zhaojian said.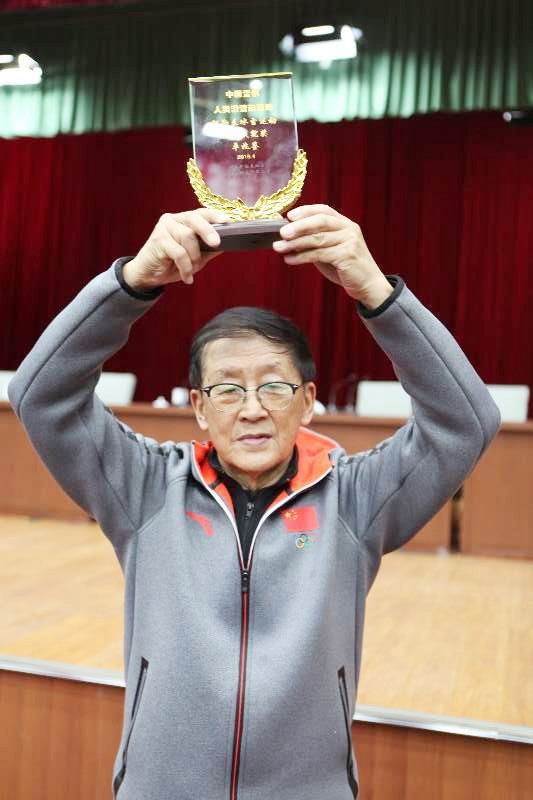 Prize-winning photo of Shan Lao
  At present, Shan Zhaojian is working hard to promote the promotion of the origin of Altai human skiing at the "Winter Olympics" in Beijing. He hopes that Altai people can wear ancient fur skateboards to perform skiing at the opening and closing ceremonies of the "Winter Olympics".
As a national brand, Cabin Ski has been committed to the development of China's ice and snow industry, and will spare no effort to promote the ancient ski culture of Altay and help Altay go global. In the future, Cabin ski will do more!
---